BWW organise regular casual rides around Wagga Wagga and trips away as well. These rides are designed to suit cyclists of all abilities, including families, although some rides may have specific requirements.
Details about our
Regular Rides
can be found by clicking the link.
Please note:
All rides are open to the public unless otherwise stated in the ride description.
All Ride Leaders are volunteers who generously donate their time to plan and conduct these rides. Please follow their instructions to help ensure each ride is conducted in the safest and most enjoyable possible manner.
All persons joining these rides do so as volunteers in all respects and as such accept sole responsibility for any injury howsoever incurred and Bicycle Wagga Wagga and the appointed Ride Leaders cannot be held liable in respect of any injury or damage resulting from the participant engaging in any such ride activity.
An approved helmet must be worn on all rides. No helmet, no ride. No exceptions.
Please ensure your bike is in good working order and bring a spare tube, a pump, tyre levers, a full water bottle and any other tools you may require. It is also recommended you bring your mobile phone and some money for food and drinks.
Children are welcome on most rides but must be accompanied by a cycling adult carer.
No-one gets left behind: on the out and back or loop rides there is always 2 riders at the back and on the long rides the peloton generally rides together or in smaller groups depending upon the numbers involved.
If in doubt about the suitability of a ride, please contact Emilie Graham, on

0409 317 395

in advance.
Please
e-mail
us for more information.
BWW annually have a number of weekend rides which involve riding to other towns in the district and sometimes staying overnight. With support you can ride all the way or part of the way depending on how you feel.
These annual rides include:
Good Friday Ladysmith Loop
Fat-tyred ride on Easter Monday
End of Winter Ride
End of Year Rides
Canola Canter
Ride of Silence (this is an internationally organised ride)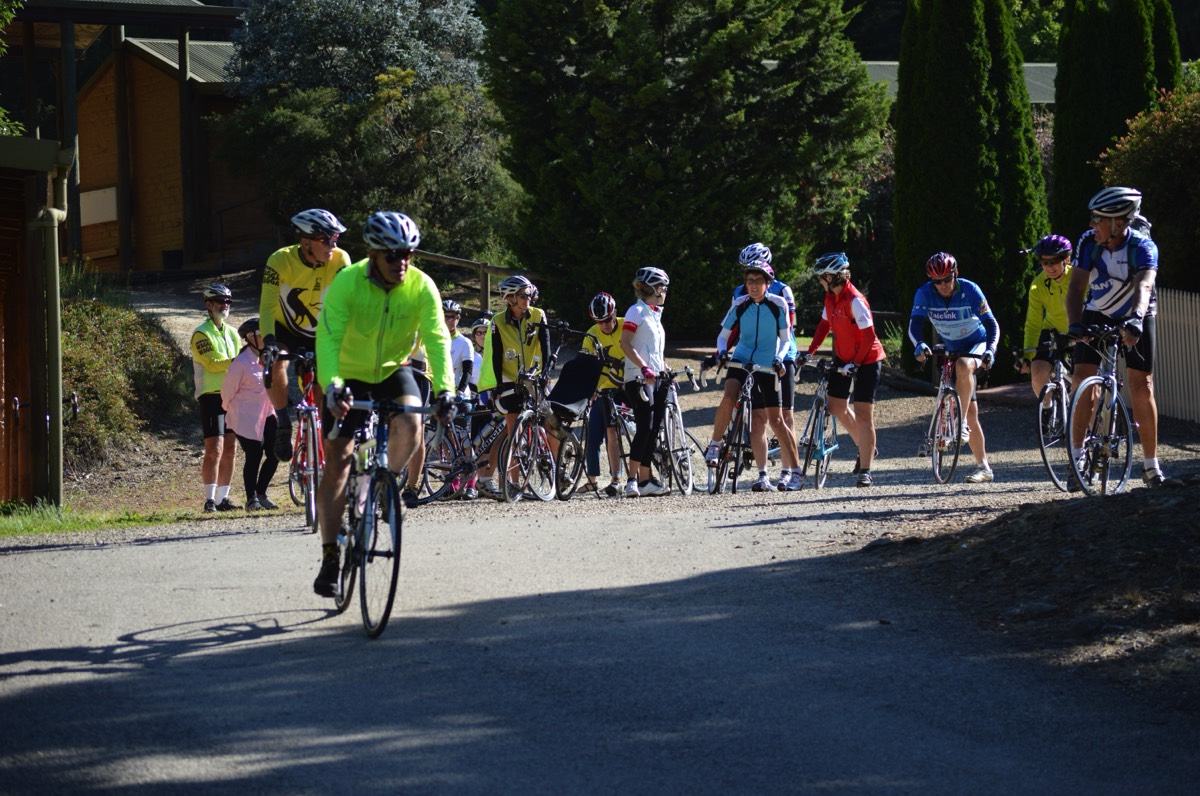 Photos from the End of Year Rides at Ovens in Victoria.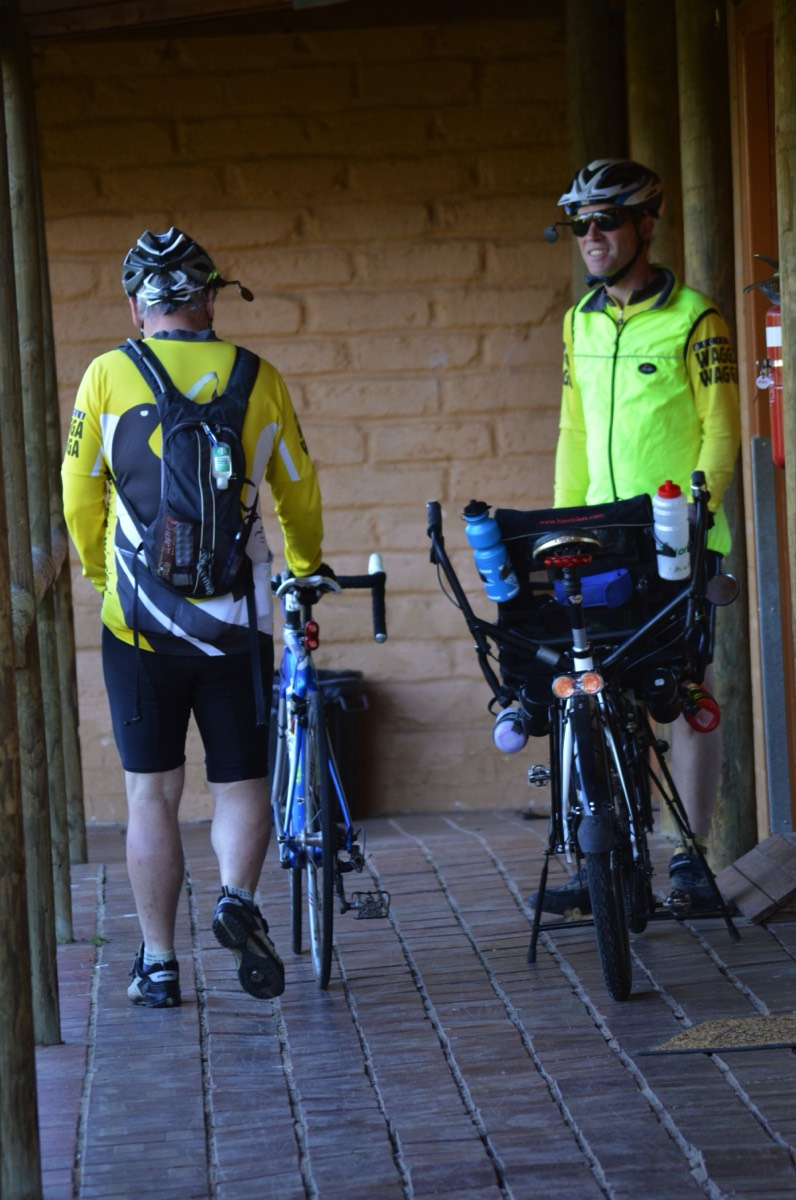 Canola Canter information
Images from the Canola Canter 2018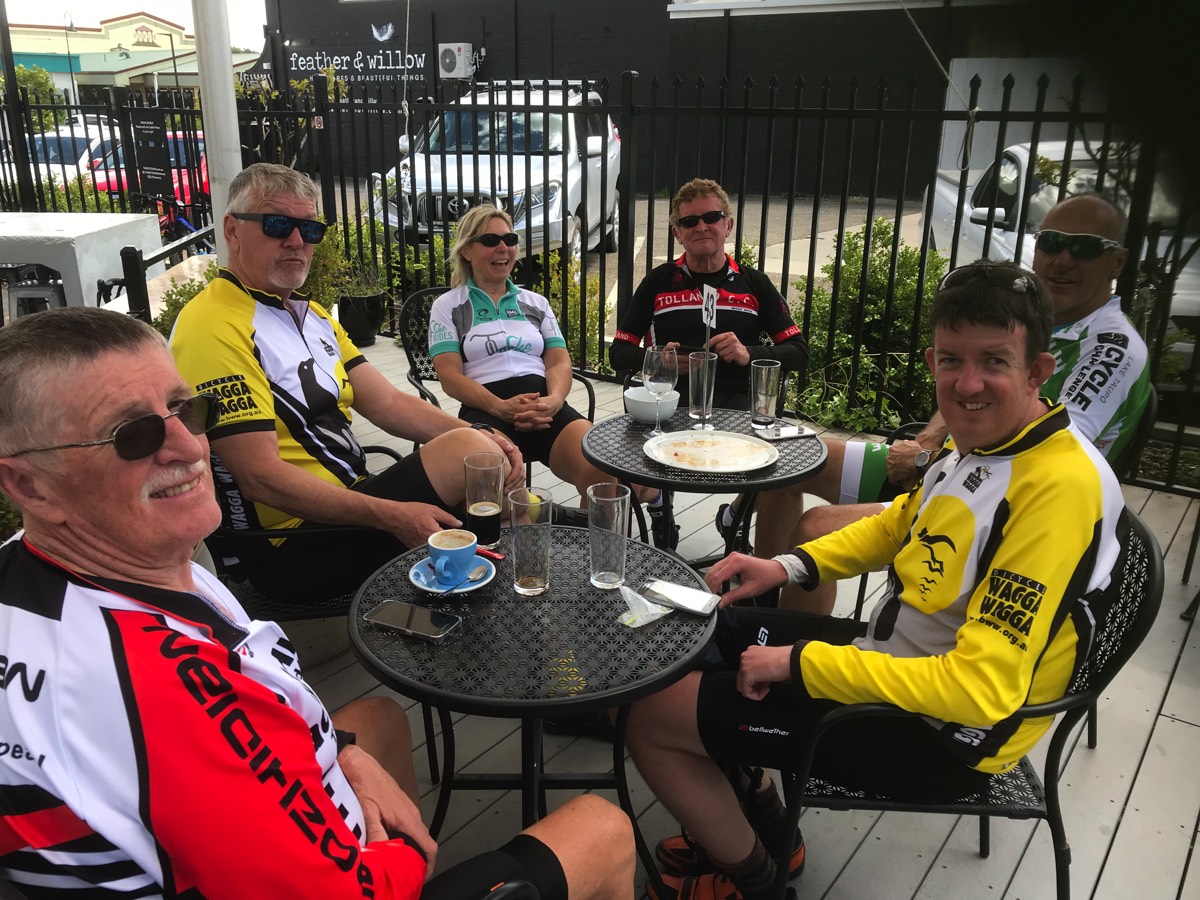 The 50km MT riders enjoy a chat and a beverage of choice with Ron Addison who did the 100km road ride and Margo McFadden who missed the ride because she was running a 'She Rides' session hopefully preparing some ladies for next year's edition of the Canola Canter.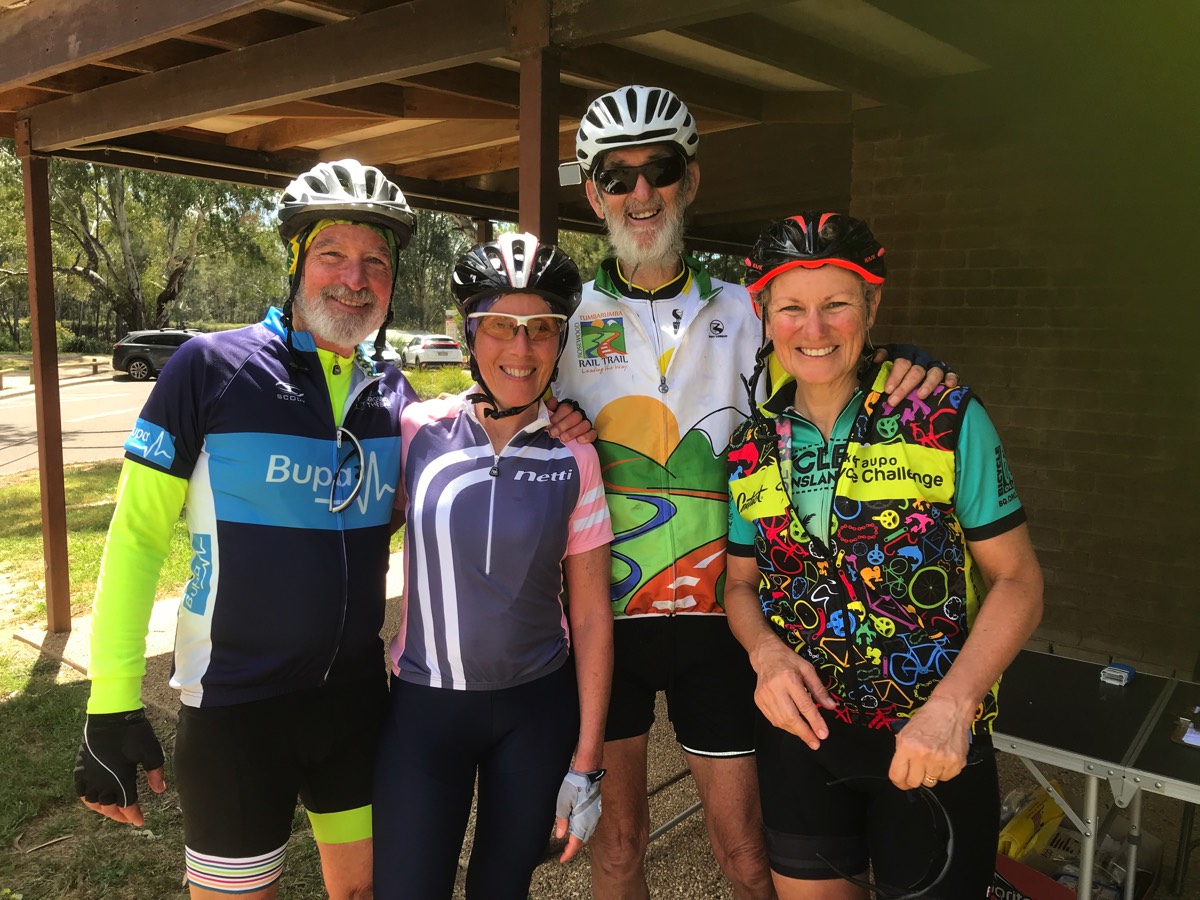 The final group of successful 100km riders back at the Wagga Beach. Max Hosgood, Wendy Smith, Lindsay Wilson and Roberta Bailey all finished well within the Audax time limit.